karting floor mats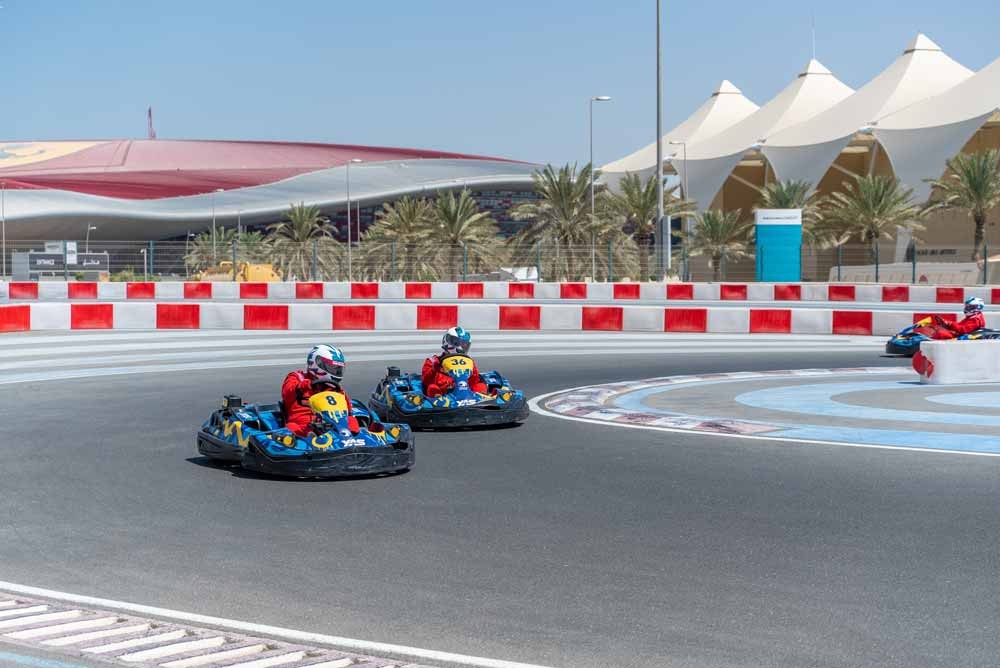 ---
Karting environmental floor mat
Why use an absorbent Karting floor mat?
Are you a fan of motor sports and more particularly of karting? Whether you ride occasionally to have fun, or more regularly to participate in championships, it is now mandatory for you to have an environmental mat during your training sessions.
Therefore, at Sixten we offer a wide range of 100% made in France environmental mats, with unique design and quality. Our goal is to offer you the best product on the market. All our mats are made in France with know-how and materials of excellence, in accordance with the standards established by the French Federation of Automobile Sport (F.F.S.A). Finally, in order to offer you the best customer experience, we offer you the possibility of fully customizing your carpet in the colors of your favorite brand or according to your own tastes. Several brands are already available in our catalog: IAME, Vortex, Rotax, CRG… So many different variations that will allow you to give free rein to your creativity and shine on the circuits.
But this is not the only advantage of owning one of our environmental mats, we explain to you what more you have to gain.
SIXTEN, a French brand committed to serving its customers and the environment
Created in 2021 in the south-west of France, our company is determined to participate in the evolution and ecological transition of motor sports. Based in Hossegor, between the Landes Forest and the Atlantic Ocean, our brand is committed and seeks to actively support sustainable development.
Passionate about motor sports, we are specialists in the creation and production of absorbent floor mats for karting and other motor sports. Our rugs are designed to meet your needs, using eco-responsible production methods.
Why use an environmental mat ?
It is now mandatory, in all motorsports, to use an environmental mat in order to preserve natural ecosystems from chemical contamination, but not only.
The absorbent karting mat to limit accidents on the track
Accidents caused during car races are not only due to technical faults or driver errors but also due to liquid leaks on the track. The absorbent floor mats are then used to collect and stop the spread of oil, gasoline or water spillage, which could leak from the machine and make the track slippery. Not only does this make cleaning easier, but it also helps to improve the safety of the pilots, as well as the pit staff, by preventing them from slipping on a dirty or oily paddock.
The absorbent karting mat to limit damage to the tracks
An environmental mat is also used in motorsports to protect the environment against leaks of potentially dangerous liquids (oil, fuel, brake fluid, etc.) which can damage soils and groundwater. The mat, placed under the vehicle, acts as a shield by preventing liquids from penetrating directly into the floor. He then comes to store and dispose of the chemical substances in a safe and ecological way.
Karting carpet: A F.F.S.A. standardized product
At SIXTEN, we are committed to provide you with high quality products that meet the expectations of the F.F.S.A. in order to support you in your practice of motor sports. As we know that you are demanding people, we offer you a wide range of absorbent mats, 100% customizable.
All our models have a minimum retention capacity of 1.5 L of liquid per square meter, thus drastically limiting the risk of contamination or spread.
Our carpets are designed to be very resistant to time and wear. They are also composed of two different parts:
The first is the one that is in direct contact with the ground, it is a PVC sole, it serves as a retention barrier and prevents substances from spilling onto the track.
The second is made of polyamide fibers, a very high-quality material capable of receiving high-definition printing and carrying out your personalization.
Customisable karting mats
Our team offers you the opportunity to stand out from your competitors by proudly wearing your colors or those of your sponsors. Whether for personal or professional use, we are able to make your environmental mat with the customization of your choice.
We are proud to offer you unique absorbent floor mats that reflect your image. You no longer have any excuse to shine on your next race or your next training.
If you have any questions, our team of enthusiasts will be happy to help you and support you in your search.