How to homologate a motocross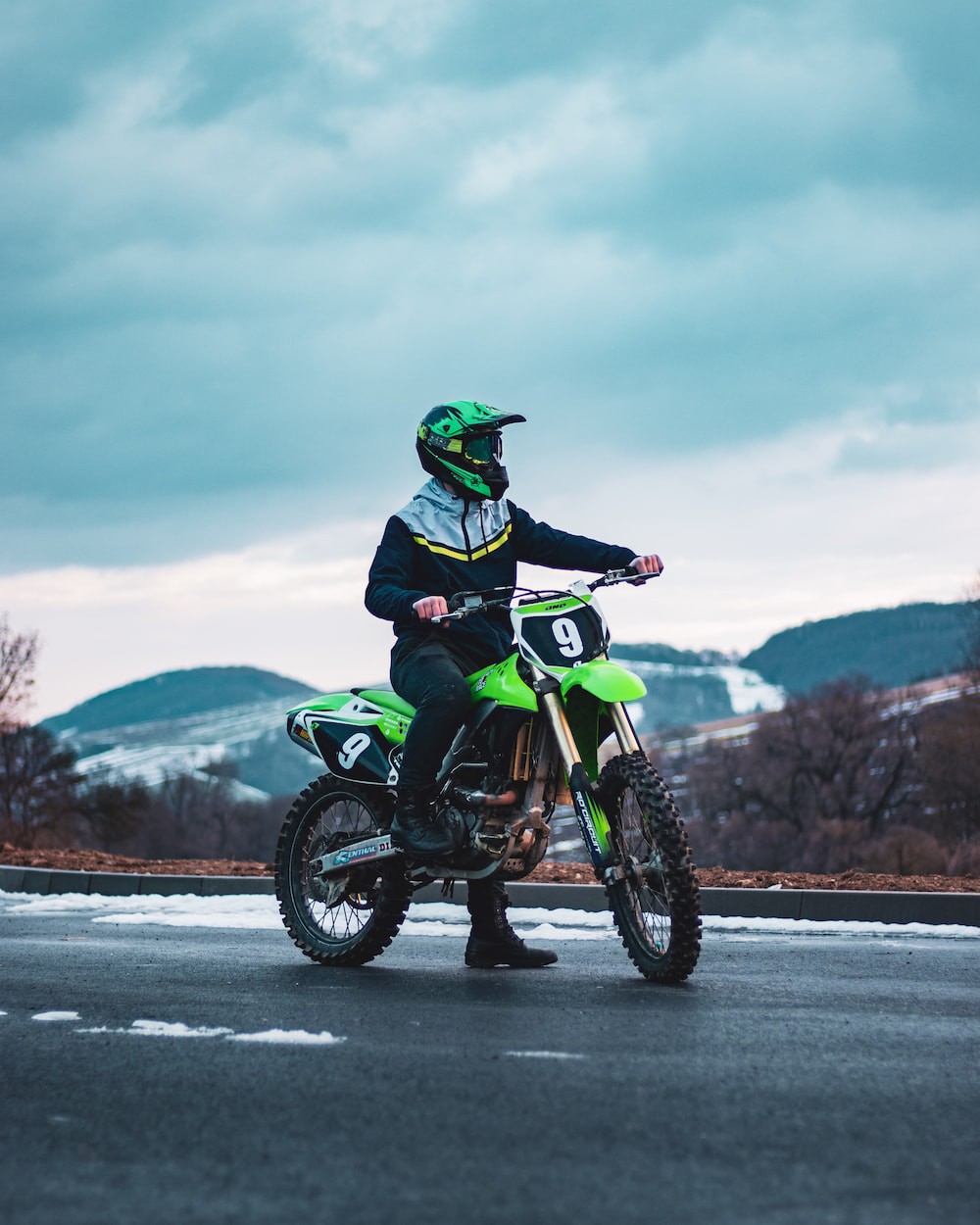 ---
Are you a motocross enthusiast and want to have your bike homologated so you can enjoy it on the road as well? If you have already inquired, you certainly know that it is sometimes difficult to obtain approval for this type of machine... But rest assured, there are several solutions to make your motocross perfectly compliant for road use.
At Sixten, we manufacture environmental mats used in motor sports such as motorcycling, motocross, quad biking, karting... So as enthusiasts and because our hearts also waver when it comes to making a choice between a motocross or a road bike, here are the 5 steps that will allow you to have your motocross homologated correctly.
Concretely, the homologation of a motocross consists of adapting your vehicle to road safety standards so that it can meet legal requirements.
It is important to note that the approval of your 2 wheels varies according to the country. As a result, regulations and procedures are not common to all countries.
This therefore requires prior information. In this article you will find your practical guide to help you in your procedure.
Practical guide: the 5 essential steps of certification
1. Check local regulations
Before going to a professional, it is important to check local regulations. This will allow you to find out about them, which may vary depending on your geographical area.
In addition, you will avoid unpleasant surprises and/or incur additional costs that you would have done without.
Do not hesitate to inquire directly with your dealer or concessionaire, he will tell you if he has the capacity to take care of the approval himself. Otherwise, he will inform you about the various institutions to contact to carry out this procedure.
2. Make the necessary changes
Designed for off-road use, dirt bikes are generally incompatible with road traffic. It is important for you to carry out the necessary modifications to be able to drive on public roads legally and in total safety.
Here is the full list of equipment:
1. Complete lighting consisting of main beam, dipped beam, stop and position lights
2. At least one mirror, the one on the left
3. A crutch
4. A control panel
5. License plate holders (front and rear)
6. Two brakes front and rear (not dependent)
7. A speedometer
8. An odometer
9. A buzzer (horn)
These modifications can be carried out at specialized workshops and garages, car mechanics or electricians. But can also be carried out in your club if it has the necessary technical skills required.
3. Technical control
At the end of your modifications, if you live in France, you will have to have it inspected and approved by the Regional Department of the Environment and Housing.
This inspection will make it possible to validate that your motorcycle complies with the European and national ecological standards in force concerning polluting emissions and noise pollution.
Otherwise, you can also go to a control center. This will confirm that your dirt bike meets road safety requirements. If your vehicle demonstrates compliance, you will receive a European Compliance Certification (COC) attesting to its ability to drive on public roads.
4. Insurance
To be able to travel easily on public roads, it is mandatory that your motocross is insured.
All you must do is take a motorcycle insurance and you will then get a registration certificate like a gray card. If you use your motorcycle occasionally and it stays in your garage most of the time, consider taking out insurance with a "leisure" formula, which is much more advantageous than conventional formulas.
To find out more, we recommend that you contact your insurance company directly.
5. Registration
Once the above steps have been completed, you must complete the approval of your motocross bike by registering it. To obtain your official license plate, certain documents are required.
Among these we find a technical inspection certificate, an insurance certificate and a registration application form issued beforehand. In addition, you will also be asked for proof of ownership, identity card and other documents according to local regulations.
You may not know it, but it is now mandatory to have an environmental mat if you practice motocross, enduro or supermoto. But why is it mandatory? Quite simply to preserve the soil and avoid any pollution caused by the flow of liquids such as oil, gasoline or coolant, which can penetrate the soil and contaminate it directly.
At Sixten, we are above all passionate about motorsports, which is why we manufacture 100% made in France and eco-responsible environmental mats for motorcycles, quads, karts, ssvs, not to mention motocross. Because we know how important it is to preserve the environment in which we practice our passion, we offer you high quality carpets that are FIM certified. You can also customize them directly on our website, in the colors of your favorite brand or according to your wishes!
It is also strongly recommended to place an environmental mat under a motorcycle stored in a garage. This not only absorbs liquids in the event of a leak, but also prevents accidents caused by slipping due to the largest leaks.
Which motocross bikes can be homologated?
Not all cross bikes can be homologated. This depends on local regulations and requirements.
The criteria taken into account to be able to approve or not your vehicle is the safety equipment (lights, indicators, etc.), the emission rate and finally the engine power.
Of course, most motocross bikes can be homologated provided that the necessary modifications are made.
How much does the approval process cost ?
For the approval procedure, there is no fixed cost. Several factors influence costs.
Among these we find the local and procedural regulations, the modifications required and finally the model of your motocross. The costs generally vary between 1200€ and 1800€.
However, if you want to get an accurate cost estimate, we recommend that you consult with the relevant professionals. This will allow you to better manage the costs associated with the homologation of your dirt bike.
Homologated motocross bikes may be subject to road use. It remains essential to comply with local regulations. Nowadays, it is important to consider the ecological impact of this practice. In order to encourage a more responsible practice, find our environmental mats for motocross bikes which meet the requirements of the F.I.M.